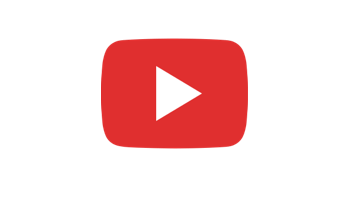 FOR SALE | One-room apartment, Bratislava – Podunajské Biskupice
Modern one-room apartment in the project MEDIAN HOUSE, Bratislava – Podunajské Biskupice
ARBIZ offers an exclusive one-room apartment for sale in the project MEDIAN HOUSE located on Podunajská Street in Bratislava – Podunajské Biskupice district

PROPERTY PARAMETERS:
Location: Bratislava – Podunajské Biskupice district
Disposition: 1-room apartment
Usable area: 28 m2
Balcony: no
Lift: yes
Floor: 4/4
Construction of an apartment building: reinforced concrete
Apartment condition: new-build property (final inspection in 2012)
Heating: own boiler
Parking: in the surroundings of the apartment (possible to rent a parking place)
Cellar: yes (5m2)
ABOUT APARTMENT:
The apartment consists of one housing unit and equipment such as a kitchen, hall, and bathroom with a toilet. The apartment also includes a cellar, which is located outside the apartment. It forms an anteroom from which there is direct access to the main room of the apartment. The apartment is equipped with a safety front door, lime walls in each room and plastic windows with insulating double glazing and blinds. The main room is equipped with a large-area laminate parquet. In the bathroom with the toilet are tiles that go up to the ceiling and ceramic floor tiling. The kitchen is furnished by the kitchen unit with built-in appliances. In the room and hall is built-in furniture. The apartment also has its own Samsung air conditioning. The apartment is fully furnished without any investment. The apartment is sold with complete equipment visible in the photos. The final inspection of the apartment building took place in 2012. Due to the modern technology used in the construction of the house, the monthly costs for the apartment are low.
PUBLIC AMENITIES:
The location provides complete public amenities – stores, services, restaurants, cafés, schools, kindergartens, playgrounds, supermarkets such as Billa, OC Tesco, Lidl and also gas stations. Cycling and opportunities for various sports activities and especially for lovers of walks in the forest, which are within a few minutes.
PRICE, PAYMENT AND APARTMENT COSTS:
Price of the apartment: 155 900,- EUR
Payment: possible to finance with a mortgage loan
Apartment expenses: (per 1 person)
100,- EUR rental (municipal waste, repair fund, heating, water, electricity)
Possible to use: Parking place rental
OVERALL IMPRESSION OF THE BROKER:
It is a nice and quality project within the Podunajské Biskupice. The location in which the apartment is located offers silence and beautiful nature nearby. The apartment is attractive not only because of its location but also because of its layout. Well-used square meters give the apartment enough space. The apartment looks optically larger thanks to the fact that it is pleasantly bright. The apartment is dominated by neutral colours. It is an ideal starter apartment for a young couple or one person. Also suitable as an investment apartment.
Price

115 900,00 €
3 512,12 € per m2

Area

33,00 m2

Rooms

1

Floor

4

Ownership

Personal